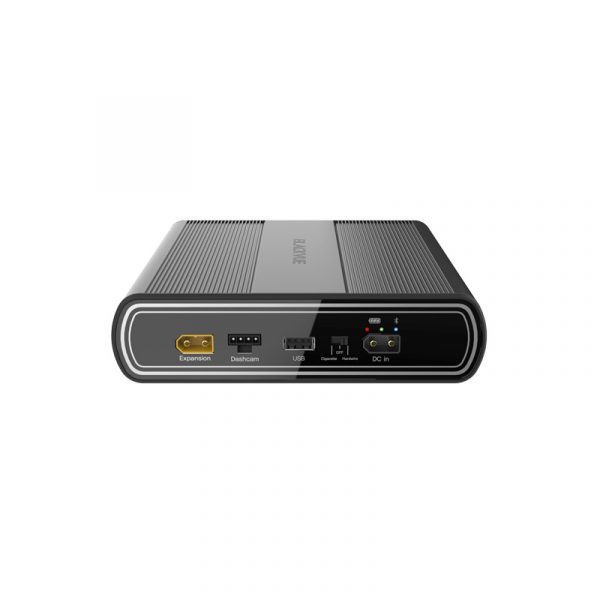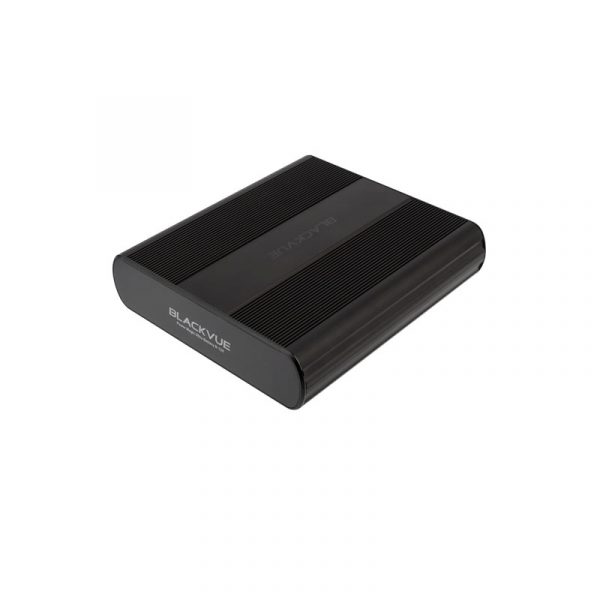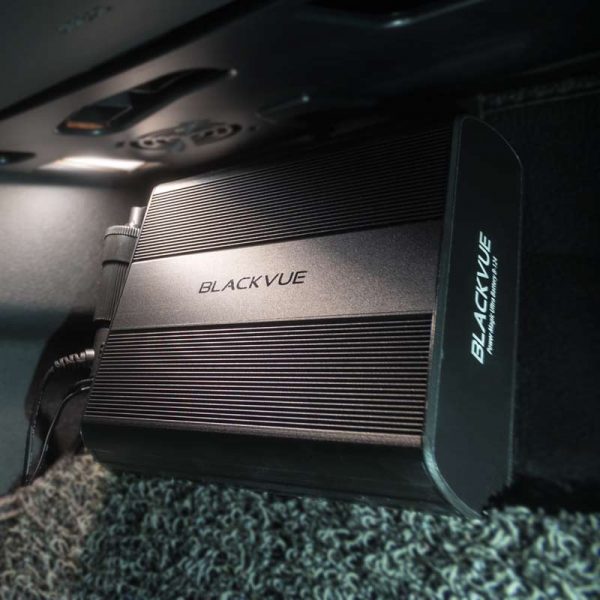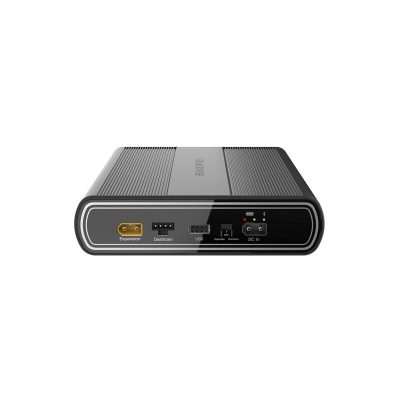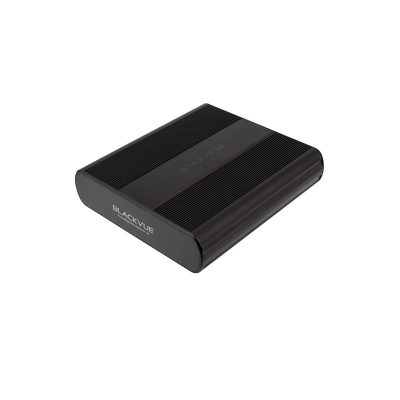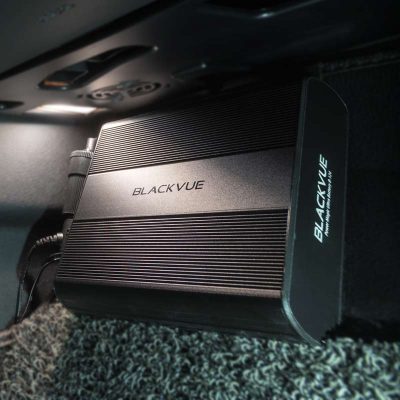 Blackvue Power Magic Ultra Battery B-124X
£349.95 inc. VAT
Out of stock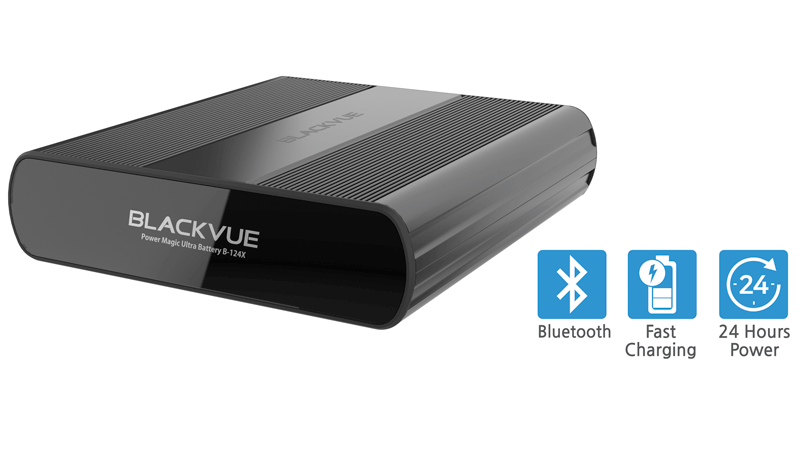 High-Capacity Battery for Dashcam Parking Mode
Power Magic Ultra Battery recharges with ignition on and powers your dashcam when ignition is off.
Fast-Charging: The Power Magic Ultra Battery reaches a full charge in a record 40 minutes when hardwired (80 minutes if connected to the cigarette lighter socket).
Long-lasting: Parking Mode can last more than 24 hours with a single-channel BlackVue.
Connected: compatible with the free BlackVue Battery Manager app.
---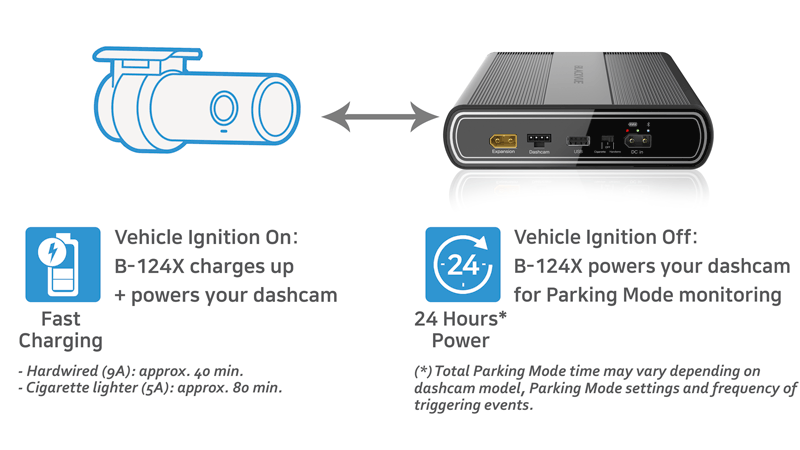 Simple or Hardwired Installation
Power Magic Ultra Battery supports two charging modes.
Simple installation:
Just plug the battery into the cigarette lighter socket of your vehicle.
Charging current: 5A – Charging time: approx. 80 minutes.
Hardwired installation:
For fastest charging speed, connect the battery to the fuse panel.
Charging current: 9A – Charging time: approx. 40 minutes.
---
12V/24V compatibility and USB power outlet
12V and 24V compatibility means you can use the Ultra Battery in most individual and commercial vehicles.
With the 5V (max 2A) USB outlet, power your Wi-Fi hotspot for your Cloud dashcam or any accessory.
---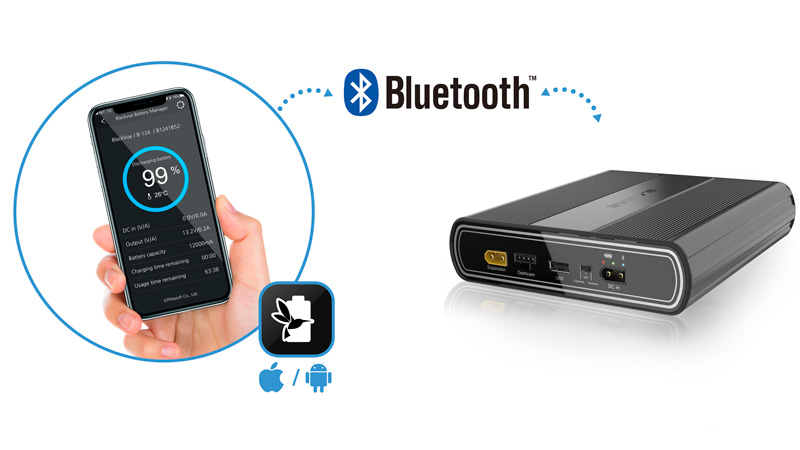 Check battery status with the free Battery Manager app
The Power Magic Ultra Battery can communicate with the Battery Manager app via Bluetooth. Easily check information like remaining capacity or time to full charge.
---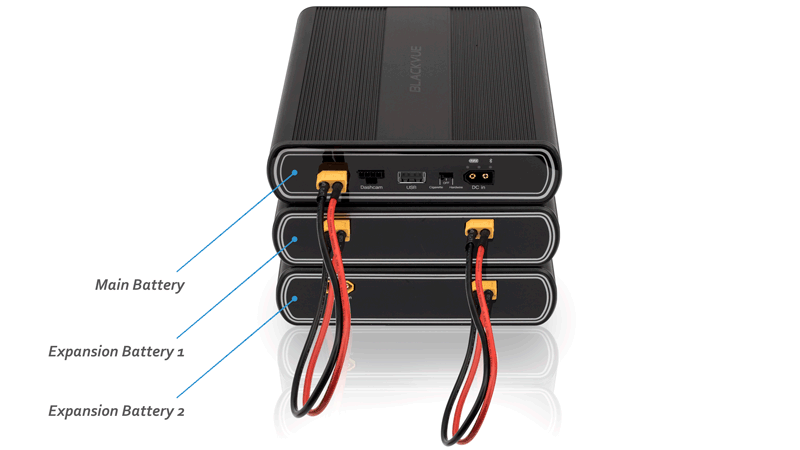 Need more power? Add an Expansion Battery!
The Power Magic Expansion Battery (B-124E) more than doubles your capacity (6,600mAh).
You can even add more than one expansion in sequence.
Specifications

Model Name

Power Magic Ultra Battery (B-124X)

Capacity

12.8 V / 6,000 mAh / 76.8 Wh

Product Dimensions

Black / 157 mm (W) x 171 mm (L) x 39.5 mm (H) / 1.4 kg

Operation Temperature

Charging Temperature: 0 °C − 45 °C (32 °F − 113 °F)
Discharging Temperature: -10 °C − 60 °C (14 °F − 140 °F)
Storage Temperature: -20 °C − 45 °C (-4 °F − 113 °F)

High Temp Cut Off

Approx. 80 °C (176 °F)

Backup Battery

LiFePo4

Input Power

12V system:
– Cigarette lighter plug: 12 V–17 V / 6.5 A (max)
– Hardwired: 12 V–17 V / 13.5 A (max)

24V system:
– Cigarette lighter plug: 23 V–30 V / 3.4 A (max)
– Hardwired: 23 V–30 V / 7.1 A (max)

Power Consumption Hour

Cigarette lighter plug: 14.2 V / 5 A
Hardwired: 14.2 V / 9 A

Cigarette lighter plug (standard 5 A charging): Approx. 80 mins
Hardwired (rapid 9 A charging): Approx. 40 mins

Hardwired (rapid 9 A charging): Approx. 40 mins

Approx. 25 hours 35 mins (based on a single dashcam that consumes 3 W)

Output current / Quiescent current

Dashcam port: 11 V–14.2 V / 2 A (max)

Others

USB port: 4.75 V–5.25 V / 2 A (max)
Power Magic Ultra Battery (B-124X)

Cigarette lighter plug power cable (male)

Output cable for dashcam (Female cigarette lighter socket)

Hardwiring power cable

Fuse tap kit (3 types)

2 Velcro strips

User Manual