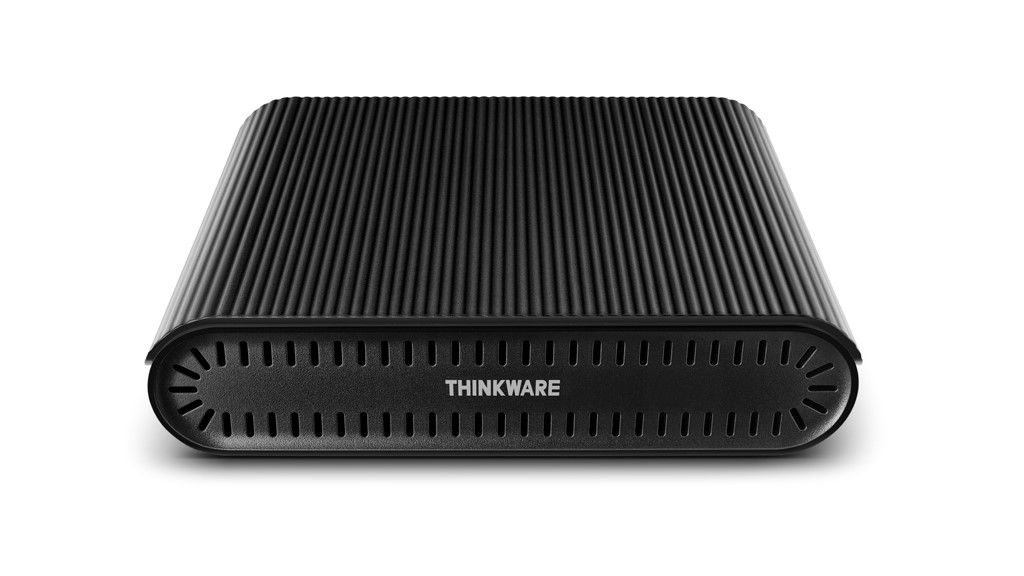 Thinkware i-Volt Battery Pack
£179.00 inc. VAT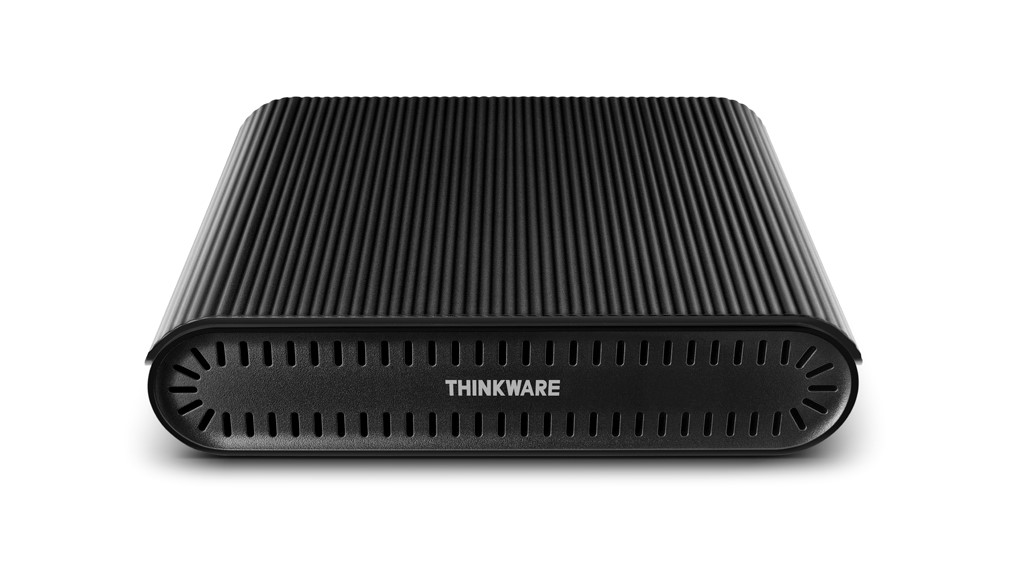 Increase the duration of the Parking Surveillance mode of your THINKWARE Dash Cam with the iVolt Mini External Battery. It allows dash cam to remain in Parking mode for up to 20 hours, or 16 hours with a rear cam added. The battery is also fully recharged in 45 minutes while driving. 
The external battery requires Hardwiring Cable installation*. Compatible with all THINKWARE Dash Cam models. 
* Hardwiring Cable is a required accessory to install the iVolt Mini External Battery. Sold separately. Or if you purchased a Thinkware Camera with a hardwire cable already you should have this.
---
What is a Dash Cam Battery Pack?
A Dash Cam Battery Pack is a dedicated battery designed to power the Dash Cam for an extended amount of time in Parking Mode.
Why use a Dash Cam Battery Pack instead of a Portable USB Battery Pack?
Portable USB Battery Packs feature different technology than a dedicated Dash Cam Battery Pack. Portable USB Battery Packs typically use Lithium-Ion batteries to provide power to the device. Our Thinkware iVolt Mini utilizes a LiFePo4 (Lithium iron phosphate) battery.
The LiFePo4 battery is safer for in-vehicle use as it was designed to withhold extreme temperatures. Lithium-Ion Batteries used in these Portable USB Battery Packs have been known to combust under extreme heat. 
In addition, Portable USB Batteries typically have a long charging time (overnight) compared to our Thinkware iVolt Mini which fully recharges in 45 mins while driving. 
The Benefits of using a Dash Cam Battery Pack:
Extended Parking Mode
When Hardwired the Dash Cam will record in Parking Mode for approximately 8 hours (depending on vehicle's battery and the voltage cut-off setting) before powering down to save power. With the iVolt Mini, your 1 Channel Dash Cam can run for 20 hours, or if you have a 2 Channel Dash Cam, 16 hours in Parking Mode before needing to recharge the battery pack.
Safe for Luxury Vehicles
If you own a Luxury Vehicle such as a BMW, battery drainage not only means replacing the vehicle's battery but it can also require the dealership to reset the vehicle's electronics, which can turn into an extremely expensive fix.  By using a Dash Cam Battery Pack, you will still be able to use our Advanced Parking Mode risk-free.
Avoid Wear and Tear
With a Hardwired Dash Cam, the constant discharge on the battery over a long period of time can cause wear and tear. The iVolt Mini Battery Pack only draws power to charge when you are driving the vehicle, which prevents damage to the vehicle's battery over time. With the ignition off, the Dash Cam relies solely on the Battery Pack for power, eliminating the need to draw power from the vehicle's battery completely.
---
Do I need to use a Dash Cam Battery Pack?
Thinkware Dash Cams offer a few different methods in which the device is powered.
All Thinkware Dash Cams come standard with a built-in voltmeter and battery protection settings to ensure you will not return to your vehicle with a dead battery. These Voltage Settings can be utilised with the Hardwiring Kit or OBD-II Harness to protect your battery when using Parking Mode. However, If you wish to record an extended amount of Parking Footage, or if you have a Luxury Vehicle/Small Vehicle Battery the Thinkware iVolt Mini Battery Pack may be the right choice for you.
Input power: 12.0V – 15.5V / 10A MAX

Output voltage / Current: 12.0V – 14.6V / 2.0A MAX

Charging voltage / Current: 14.6V / 7A (Hardwire). 14.6V / 5A (Plug & Play)

Charging time: About 45 minutes (Hardwire). About 60 minutes (Plug & Play)

Usage time: 1ch: about 20 hours (2.9Wh). 2ch: about 16 hours (3.5Wh)

Battery: LiFePo4 (Lithium iron phosphate)

Battery capacity: 12.8V 4,500mAh 57.6Wh

Dimensions: 165.4(W) x 131.2(L) x 36.8(H)

Weight: 0.95kg

Operation temperature: Charging: 0°C~45°C. Discharging: -10°C~60°C. (Cell skin temperature cannot exceed 80°C)

Storage temperature: -10°C ~ 60°C

Storage humidity range: 65% ±20%RH
(Recommended to store 23 ±5°C for long term)
iVolt Battery
Battery Input Cable (for charging battery pack when ignition is on)
Battery Output Cable (to power the dashcam when ignition is off)
Velcro Strips
Fuse taps